Overview of United Kingdom
Time in the United Kingdom
United Kingdom hour
Time zone : Europe/London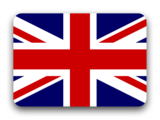 Country :

United Kingdom

Capital :

London

Population :

62,348,447

Country code (Iso) :

GB / GBR

Dialing code :

+44 / 0044

Currency :

Pound
Weather in London
9°C
light rain
Temperatures :

9/9°C

Wind :

3.67 km/h

Pressure :

1026.01 hPa

Air humidity :

94 %

Cloud cover :

80 %

Sunrise :

07 h 04

Sunset :

17 h 24

Daylight hours :

10 h 20
United Kingdom country
The capital of United Kingdom is London, where the time zone is Europe/London and the zone name is Greenwich Mean Time (GMT/BST). The population of United Kingdom is around 62,348,447 inhabitants and the area is ​​244,820 km2.
The currency of United Kingdom is the Pound and the internet extenstion (tld) is the .uk. The GDP of United Kingdom is 2,490 billion dollars, which is about an average per capita GDP of 39,937 dollars.
The purpose of this website is to give you assistance to determine distances between cities et useful places. You will be able to find any destination in the 4 constituants countries of United Kingdom, and get details and roadmaps for common travel modes (By car, by bike, by foot or public transportation).
United Kingdom administratives levels
| Administrative name | Admin level | Admin name | Total |
| --- | --- | --- | --- |
| Overseas Territories | Admin level 1 | Overseas Territories | 12 |
| Constituent countries | Admin level 1 | Constituent countries | 4 |
| Crown Dependencies | Admin level 1 | Crown Dependencies | 3 |
| District Council areas | Admin level 2 | District Council areas | 26 |
| Council areas | Admin level 2 | Council areas | 32 |
| Regions | Admin level 2 | Regions | 9 |
| Principal areas | Admin level 2 | Principal areas | 22 |
| Shire counties | Admin level 3 | Shire counties | 27 |
| Unitary Authorities | Admin level 3 | Unitary Authorities | 56 |
| Metropolitan counties | Admin level 3 | Metropolitan counties | 6 |
| Wards | Admin level 4 | Wards | 2863 |
| Non-metropolitan districts | Admin level 4 | Non-metropolitan districts | 201 |
| London boroughs | Admin level 4 | London boroughs | 33 |
| Metropolitan boroughs | Admin level 4 | Metropolitan boroughs | 36 |
More details about United Kingdom
| | |
| --- | --- |
| Continent | Europe |
| Time zone | Europe/London |
| Population | 62,348,447 inhabitants |
| Total area | 244,820 km2 |
| Capital | London |
| Currency | Pound |
| Internet Tld | uk |
| Telephone code | +44 |
| Internet hosts | 8,107,000 |
| Internet users | 51,444,000 (82.51%) |
| Mobile phones in circulation | 82,109,000 |
| Gross domestic product (GDP) | 2,490 billion dollars |
| GDP per capita | 39,937 dollars |
Main cities in United Kingdom
| City | Population |
| --- | --- |
| London (ENG) | 7,556,900 inhabitants |
| City of London (ENG) | 7,556,900 inhabitants |
| Birmingham (ENG) | 984,333 inhabitants |
| Glasgow (SCT) | 610,268 inhabitants |
| Liverpool (ENG) | 468,945 inhabitants |
| Leeds (ENG) | 455,123 inhabitants |
| Sheffield (ENG) | 447,047 inhabitants |
| Edinburgh (SCT) | 435,791 inhabitants |
| Bristol (ENG) | 430,713 inhabitants |
| Manchester (ENG) | 395,515 inhabitants |
| Leicester (ENG) | 339,239 inhabitants |
| Islington (ENG) | 319,143 inhabitants |
| Coventry (ENG) | 308,313 inhabitants |
| Hull (ENG) | 302,296 inhabitants |
| Cardiff (WLS) | 302,139 inhabitants |
| Bradford (ENG) | 299,310 inhabitants |
| Belfast (NIR) | 274,770 inhabitants |
| Stoke-on-Trent (ENG) | 260,419 inhabitants |
| Wolverhampton (ENG) | 252,791 inhabitants |
| Plymouth (ENG) | 247,297 inhabitants |
| Nottingham (ENG) | 246,654 inhabitants |
| Southampton (ENG) | 246,201 inhabitants |
| Reading (ENG) | 244,070 inhabitants |
| Derby (ENG) | 235,029 inhabitants |
| Bexley (ENG) | 228,000 inhabitants |
| Dudley (ENG) | 199,059 inhabitants |
| Northampton (ENG) | 197,322 inhabitants |
| Portsmouth (ENG) | 194,150 inhabitants |
| Luton (ENG) | 193,669 inhabitants |
| Newcastle upon Tyne (ENG) | 192,382 inhabitants |
| Preston (ENG) | 190,687 inhabitants |
| Sutton (ENG) | 187,600 inhabitants |
| Milton Keynes (ENG) | 184,506 inhabitants |
| Aberdeen (SCT) | 183,790 inhabitants |
| Sunderland (ENG) | 177,965 inhabitants |
| Norwich (ENG) | 177,636 inhabitants |
| Walsall (ENG) | 172,141 inhabitants |
| Swansea (WLS) | 170,883 inhabitants |
| Bournemouth (ENG) | 163,600 inhabitants |
| Southend-on-Sea (ENG) | 163,377 inhabitants |
| Swindon (ENG) | 155,432 inhabitants |
| Oxford (ENG) | 154,566 inhabitants |
| Dundee (SCT) | 151,592 inhabitants |
| Poole (ENG) | 150,092 inhabitants |
| Huddersfield (ENG) | 149,017 inhabitants |
| York (ENG) | 144,202 inhabitants |
| Ipswich (ENG) | 143,767 inhabitants |
| Blackpool (ENG) | 143,101 inhabitants |
| Middlesbrough (ENG) | 142,707 inhabitants |
| Bolton (ENG) | 141,331 inhabitants |
| Peterborough (ENG) | 140,141 inhabitants |
| Stockport (ENG) | 139,052 inhabitants |
| Brighton (ENG) | 139,001 inhabitants |
| Telford (ENG) | 138,241 inhabitants |
| West Bromwich (ENG) | 135,618 inhabitants |
| Slough (ENG) | 134,072 inhabitants |
| Gloucester (ENG) | 128,721 inhabitants |
| Cambridge (ENG) | 128,488 inhabitants |
| Watford (ENG) | 125,707 inhabitants |
| Rotherham (ENG) | 117,618 inhabitants |
| Newport (WLS) | 117,326 inhabitants |
| Exeter (ENG) | 113,118 inhabitants |
| Eastbourne (ENG) | 112,906 inhabitants |
| Mendip (ENG) | 110,000 inhabitants |
| Colchester (ENG) | 109,414 inhabitants |
| Dagenham (ENG) | 108,368 inhabitants |
| Crawley (ENG) | 107,061 inhabitants |
| Sutton Coldfield (ENG) | 107,030 inhabitants |
| Blackburn (ENG) | 106,154 inhabitants |
| Oldham (ENG) | 104,782 inhabitants |
United Kingdom : 4 Constituent countries
| Countries | Population |
| --- | --- |
| England | 50,000,000 inhabitants |
| Northern Ireland | 1,829,700 inhabitants |
| Scotland | 5,000,000 inhabitants |
| Wales | 3,000,000 inhabitants |
Major airports in United Kingdom